VIRTUAL OFFICES SYDNEY CBD
We Help You Look Bigger
EXCEPTIONAL ADDRESSES
FROM JUST $40 A MONTH!
PROFESSIONAL SERVICE
Expert Receptionists
Virtual Office Sydney - Virtual Offices - Get an A1 Address
Virtual Office - Virtual Makes Sense
We have a range of remote office locations with virtual office costs to suit most budgets. Many of our virtual office rental offices are in grade A CBD office buildings that offer very prestigious office addresses. Think of how impressed your potential new customers will be when they see that first class office address on your business cards or on your website! Getting virtual offices for your business makes good sense for a whole variety of reasons. Firstly, it gives you the opportunity to link your business to an A grade property. Many of our business centres have that real wow factor with an office located right in the heart of the CBD. Secondly, many of our centres will also have meeting rooms and boardrooms available to rent at affordable rates. It makes sense to just rent a meeting room when you need one rather than fitting one out and leaving it empty most of the time. Thirdly, if you ever do need permanent office space then a lot of our business centres will also have serviced offices that you could potentially rent as well. Serviced offices make a lot of sense as the cost is generally all inclusive and you do not have to sign up for an extended period.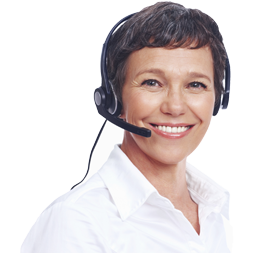 Local Australian Receptionists
Our receptionists are local Australian professionals who work remotely from home offices. Because we make use of telephonists who work on the phone remotely we are able to keep our overheads to a minimum and consequently we can offer you our answering service customers some incredibly competitive pricing for our world class remote phone answer service.
Office Address Sydney
If you want an address then Virtual Office Sydney are the people to talk to. We have a great selection of addresses that are suitable for almost all budgets and all requirements. If you want an A grade address in a first class location then we have a number of addresses for you. You will feel like you are a member in an exclusive club! If you are on a tighter budget and are happy getting an address in the suburbs then we have addresses starting from $40 per month. Why waste all of that money on a physical office, talk to Virtual Office Sydney today and get addresses that are virtual!
Virtual Offices For Startups
A virtual office is perfect for your startup with A1 addresses. If your business is virtual then it gives you an office to put on your website. If your business involves meeting with clients then many of our business centres will have meeting rooms that you can potentially book for that meeting space with your clients. There are meeting rooms of different sizes so depending on how many people you have coming to your meeting you will need to check with the business centre to enusre there is a meeting room that is suitable. Our meeting rooms can be booked on an hourly basis or potentially on a half day or as a day office. Your clients will be impressed with our meeting rooms.
Virtual Address - A Great Range
Our virtual offices work for a whole range of budgets. We have offices to suit startups on a tight budget along with offices that are located in the CBD in grade A buildings. Whatever style of office you are looking for then we have offices in a variety of locations that should suit (some with meeting rooms and some without).
National Business Address? Virtual Makes Sense
Many of our business customers want it to appear like their business is much bigger than it is so they register a business address in each capital city. When you combine this business address with a phone number in each of the locations, it adds to the impression that your business is substantial. We have business centres in all major cities so going national with a business address in each capital city is really easy.
Get Your Mail Delivered Or Pick It Up From Our Office
You can get your mail delivered to your virtual addresses. You will have a number of options in respect of that mail, you can either have the mail redirected to different remote addresses for a small fee or you can head into the business centre and collect the mail yourself, totally your choice.
Office Address - Go Virtual
Need a business address for your virtual business? We can help your business with either an A grade CBD location or a less extravagant space in the suburbs. Whatever type of office you are after let us provide you with a virtual office space to give you the look that you are after.
Calls Answered
Professional phones answered by our experienced Australian receptionists.
Instant Messages
We get messages to you within minutes of our professional receptionists taking your call.
24/7 Service
We will record voicemails after hours and forward these to your email.
Calls Transferred to You
Need a gatekeeper for your calls? We can forward important calls to you.
TRY OUR AUSTRALIAN RECEPTIONISTS FOR FREE...
For 7 days. No obligation. No credit card required.
Key Features Of Our World Class Service
The best choice for your phone answer service
---
Packages for small & large businesses
Easy to use Client Portal
Upgrade or downgrade at any time
No lengthy lock-in contracts, it's month to month
Making the most of cloud computing
Software written by Australian experts
More than 4,000 Aussie customers
Flexible cost effective packages
Not just answer services - much more
Your package can grow with your business
Your customers will think we are in your office

What Clients Say
You have been excellent to deal with - competent, efficient and professional. The 24 hour service you provide is cost efficient, and has enabled us to have high quality 'real person' engagement with our customers, ensuring we convey a high level of professionalism to the market. In any online business the first point of contact with potential new customers is always critical.
Why did it take me so long to find out about this service! It is saving me so much time, if I am in the warehouse packing an order then I can comfortably leave an incoming call to go through to VirtualOffice.Sydney. I know that my call will be answered professionally and I will have my message in minutes. It really is brilliant, I can then deal with the message in my own time.
I don't know what we would have done without VirtualOffice.Sydney. I guess we would have had to employ at least two other staff members to answer all of those calls. We are really happy with the experience that we have had so far.